It's not just a summer fling. Service for all seasons.
During winter, your grass goes into hibernation, but the Milwaukee Lawn Sprinkler team is still hard at work. Professional lawn care is a year-round necessity—and ours includes a strategy that promotes long-term landscape health. Discover the benefits and advantages of our residential and commercial irrigation systems—and find out why we're the preferred contractor for homeowners, business owners and general contractors in the Milwaukee area.
Professional Sprinkler Service for Every Season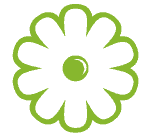 Spring Start-up: April – June
During your spring start-up, we'll inspect your irrigation system, set your controller and make any necessary repairs and adjustments to prep it for the season. A comprehensive start-up means your system is ready to go when you are—simply leave your controller in the off position until the weather is right and the season begins. Then just watch as your landscape gets and stays green and lush.

Summer Check-up: May – September
Just like a routine visit to the doctor, our in-season check-up is a preventive maintenance service that helps us catch problems before they start. During a check-up, we will evaluate how your system is functioning and make minor repairs, adjustments and programming changes as needed to ensure it runs efficiently and effectively. A large system may benefit from three to five check-ups per year, while a smaller system may only need one.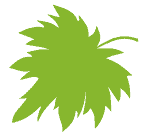 Fall Winterization: September – October
During this can't-skip service, we remove water from your irrigation system to prevent costly freeze damage over the winter. No repairs are done during your winterization appointment. Any necessary repairs will be noted for the following year's spring start-up. Please note that we do need access to your controller and water source to winterize your system, so we'll schedule it when you can be home.

Winter: Our office is open!
Your sprinkler system will be shut down for the winter, but our office is open and ready to take your call. Interested in making changes to your system? Have a question to ask? Winter is a great time to talk and get a head start on ways to enhance and upgrade your irrigation system for next season.
We're on the move in the Milwaukee area! Keep an eye out for us as we service landscapes throughout Southeastern Wisconsin, including Brookfield, Bayside, Burlington, Cedarburg, Cudahy and more—view our entire service area to see if we're in your neighborhood, too.