Landscape Irrigation Systems Are a Smart Way to Save
Creating a great landscape takes time, money and effort, so we make protecting and maintaining it easy with an irrigation system. It automatically waters your lawn, trees, garden, shrubs and more with the perfect amount of moisture—that means zero wasted water and guaranteed greenery. Here are four more reasons our customers rave about this smart investment: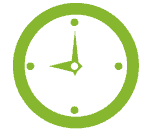 Saves Time
Don't waste time watering with a hose or moving a sprinkler every 20 minutes to try and get a green lawn. A landscape irrigation system does all the work for you, providing the right amount of water at exactly the right time, with no effort required on your part. That means more time for things you actually enjoy.

Saves Water
How many times have you forgotten to move a sprinkler or shut off the hose, only to remember an hour or so later, after hundreds of gallons have been wasted or you've washed away all the grass seed you were trying to grow? A landscape irrigation system can save you literally thousands of gallons of water each year—and a lot of headaches—simply by turning itself off at the right time.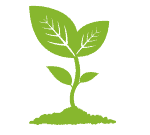 Saves Plants
Plants require consistent, well-regulated waterings to thrive—and an irrigation system delivers just that. Your plants, trees, shrubs and more will receive the precise amount of water needed, at the correct times, to ensure health and growth. You'll never have to worry about under or over-watering again.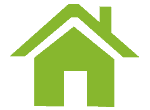 Protects Your Financial Investment
Your home's appearance is an important factor in determining its market value. An attractively landscaped exterior, with lush growth and healthy plants, makes the best first impression and shows your commitment to maintaining all aspects of your property.
Invest in Your Property—Choose Lawn Irrigation
Irrigation adds tremendous value to your property by maintaining a beautiful exterior. This simple investment also protects your other landscape investments, like sod, trees, gardens, plants and more. Replacing plants is expensive—before you buy more, invest in a lawn sprinkler system to keep them healthy and thriving.
Why wait? We've installed thousands of these systems in both residential and commercial settings throughout the Milwaukee area—and can have yours up and running in no time. Just email us or give us a call to get started.